R.I.P. Private Danny Chen <3 <3!!
http://7online.com/news/street-renamed-for-danny-chen-soldier-from-chinatown-who-committed-suicide/64637/
Manhattan street renamed for Danny Chen, soldier bullied into suicide in Afghanistan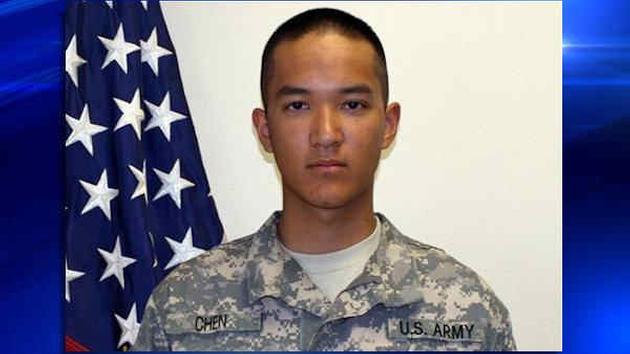 CHINATOWN (WABC) —
A soldier from Chinatown who was bullied into suicide by his own squad had a street renamed in his honor.
Part of Elizabeth Street between Canal and Bayard Streets in Manhattan was officially renamed Saturday as "Private Danny Chen Way". His family and friends joined city leaders for the renaming ceremony.
The 19-year-old Army private shot and killed himself in 2011, two months into his deployment to Afghanistan.
He was brutally hazed for being Chinese-American.
A spokeswoman for Chen's parents said investigators told them that on the day of his death, he was forced to crawl 100 meters on gravel with his equipment on as his comrades threw rocks at him.